CAD 2D
CAD 3D
BIM Design
Interior Design
Furniture Design
3D Mouses
3D Printers
3D Scanners


Convenient payments
PayU + PayU support Installments

Regular promotions
News & promotions
Allplan

SCIA ENGINEER

MODELLING, ANALYSIS, DESIGN AND DETAILED RESULTS IN ONE PROGRAM.

SCIA Engineer is an integrated tool for multi-material analysis of structure and design of all types of construction works. The wide range of functions makes it suitable for all kinds of projects: office buildings, industrial buildings and bridges – all in an easy-to-use environment.

ARCHLine.XP

ARCHLine.XP 2019 Professional

ARCHLine.XP is a Building Information Modeling (BIM) architectural design software that includes functions for interior design. Collaborate with IFC, DWG™ and RVT™ formats. We offer easy-to-learn, easy-to-use CAD/BIM software, plus an attractive and transparent pricing policy.

ARCHLine.XP

ARCHLine.XP LIVE

ARCHLine.XP Live allows real-time rendering. Create and make changes to your project in no time at all. With this feature, you will not only significantly reduce your working time, but also make it easier for your customers to make decisions. ARCHLine.XP allows you to present all project modifications in real time. The whole is created in a 3D environment, thanks to which you have a unique opportunity to take a virtual walk inside your project.

ARCHLine.XP

ARCHLine.XP 2019 | Interior Design

ARCHLine.XP is filled with strong features for interior designers to help them visualise and communicate their ideas in a client friendly 3D environment.
No previous CAD experience is required, allowing interior designers to create their own designs or amend existing plans.

Produce scaled plans, elevations suitable together with stunning 3D visuals and 360 panorama virtual home you can walkthrough.
An easy to learn, easy to use, fast and accurate software paired with a fair pricing model.
Our shop meets all those who deal with design in various industries on a daily basis. Whether you deal with architecture and construction, mechanics, furniture production, geodesy or sanitary installations or interior design, the programming we offer can be very useful and even irreplaceable.
CAD software to the greatest extent possible
Our offer includes only the highest quality tools, which can be used for the most difficult, most specialized and professional project tasks. We have no doubt that the CAD software which we recommend will prove to be a useful instrument in the hands of many professionals and engineers. In our shop you will find dozens of types of software, which will certainly help in the perfect selection of the optimal solution, which will later be helpful in creating even the most demanding design visions.
CAD software - a guarantee of success
CAD software, regardless of the choice of its type, is a professional and very powerful tool. However, it is prepared so that it can be used by anyone involved in design as a hobby. However, it does not prevent professionals for whom CAD programs have many advanced functionalities, thanks to which each of the projects will be absolutely unrivalled.
A 3D design program that will seduce your customers
Designers know perfectly well what they want to propose to their customers so that the aesthetic and practical effect is achieved – unfortunately, it is extremely difficult to convey this information in a way that reflects all ideas and ideas, and customers often cannot understand innovative visions. A 3D design program allows you to quickly and precisely present your proposal to the customer. It doesn't matter if you design a house, interior or furniture for him – you will present your idea, and you will be able to introduce changes suggested by the customer on an ongoing basis.
Modern, demanding, inspiring....
Designing houses is a difficult and responsible activity, which requires knowledge, but also the use of the best tools – professional, which will allow for perfect creation of the project, as well as its accurate presentation. 3D house design software is designed for professionals – it is modern, demanding and extremely inspiring. Our CAD software is a precise solution, which in the hands of professionals becomes a powerful tool to create the reality around us. 

Accuracy that surprises - designing steel structures
Projects in the construction industry require great precision and everyone who undertakes this, takes on a great responsibility. Designing steel structures is a difficult task, in which there is no room for even the slightest mistakes. The use of our solutions guarantees the creation of extremely accurate projects, thanks to which absolute safety will be maintained. The 3D design programs we offer are trusted by experts all over the world.
Professional design software at your fingertips
If you are looking for perfect visualization of the final product, high accuracy, detailed project documentation and increased productivity, CAD design programs are worth recommending. We encourage you to carefully check our offer and get acquainted with the proposed solutions. Our 2D CAD programs and 3D CAD programs meet the expectations of even the most demanding users. We will be happy to answer all your questions and present the possibilities of each solution.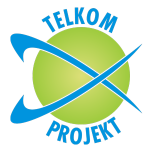 "Design with Allplan Engieneering reduces design errors to a minimum. Professional service support from TMSys allows you to create your project seamlessly".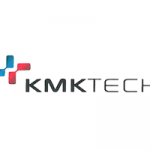 "TMSYS proved GstarCAD as a robust tool. We found out in our own skin that GstarCAD is a program worth investing in - that's why we also recommend it. We also recommend TMSys as a reliable partner.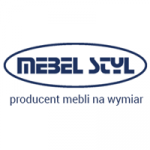 "The program executes very nice visualizations and does not require very powerful computers (saving funds). You can design not only kitchen furniture or wardrobes, but also whole rooms, including the bathroom.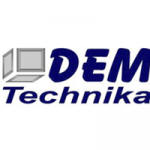 "Thanks to IronCAD with its built-in MES module, we can design projects faster and put them into practice. We can confidently recommend TMSys Sp.z o.o. as a trustworthy business partner and IronCAD as an excellent design tool.